Here is the complete price list of our services, including the sale or lease of packaging materials for your move. The listed prices are final, we are not VAT payers. We firmly believe that you will choose from our services and we hope that if you are interested, you will receive the best service from us.

400 Kč/hod

800 Kč/hod

1100 Kč/hod

1400 Kč/hod
The listed prices are final, we are not VAT payers.
Moving within the building, packing services, assembly and disassembly of furniture = 400 CZK/hour for one worker. Possibility of renting or selling boxes, crates, wardrobe boxes and disposable packaging materials. We set the prices for clean-up work and waste disposal individually, after a free visit by our technician directly to you.
You can disassemble the washing machine and other appliances yourself, or leave it to our trained staff to reduce the removal time.
Moving outside Prague and throughout the EU for 16 - 20 CZK / km depending on the type of vehicle used. Mileage is not charged in Prague.
For larger orders, prices are set individually.
The price is calculated from the time of delivery vehicle or worker to finish the work on site.
Moving on weekends and holidays is free of charge. When working after 10 pm, we charge a 30% surcharge to the set prices.
Minimum order price: 1200 CZK, then we charge each started half hour, according to the price list.
When moving a load weighing more than 99 kg, a heavy load fee of 1000 CZK is charged. For weights over 199 kg, the fee is 2000 CZK.
Storage services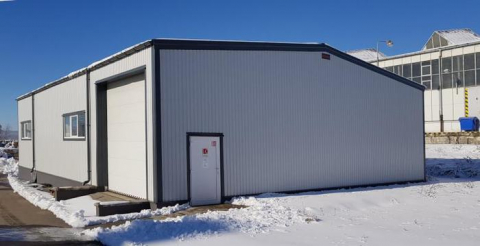 Storage spaces are located in our area, for this reason, ensure regular checks and by telephone appointment, the possibility of almost uninterrupted access to the stored things. Spaces are kept clean and regular ventilation. Insurance, storage space is commonplace.
Price list
The price for storing your belongings is charged for each 1m² up to 2.5m. The minimum charged storage period is one month.
Price 300 CZK/m²/month
The stated price is final, we are not VAT payers
STORAGE IN SHIP CONTAINERS
If you prefer storage in shipping containers, we can offer you our 6 meter shipping containers, which are clean, dry and safely stored on our land in Prague - Kunratice.
Dimensions of the shipping container: 5,76 x 2,35 x 2,39 m (L/W/H)
Price 3500 CZK/month
The stated price is final, we are not VAT payers