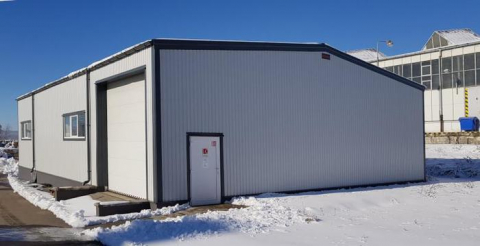 Storage spaces are located in our area, for this reason, ensure regular checks and by telephone appointment, the possibility of almost uninterrupted access to the stored things. Spaces are kept clean and regular ventilation. Insurance, storage space is commonplace.
Price list
The price for storing your belongings is charged for each 1m² up to 2.5m. The minimum charged storage period is one month.
Price 300 CZK/m²/month
The stated price is final, we are not VAT payers
STORAGE IN SHIP CONTAINERS
If you prefer storage in shipping containers, we can offer you our 6 meter shipping containers, which are clean, dry and safely stored on our land in Prague - Kunratice.
Dimensions of the shipping container: 5,76 x 2,35 x 2,39 m (L/W/H)
Price 3500 CZK/month
The stated price is final, we are not VAT payers